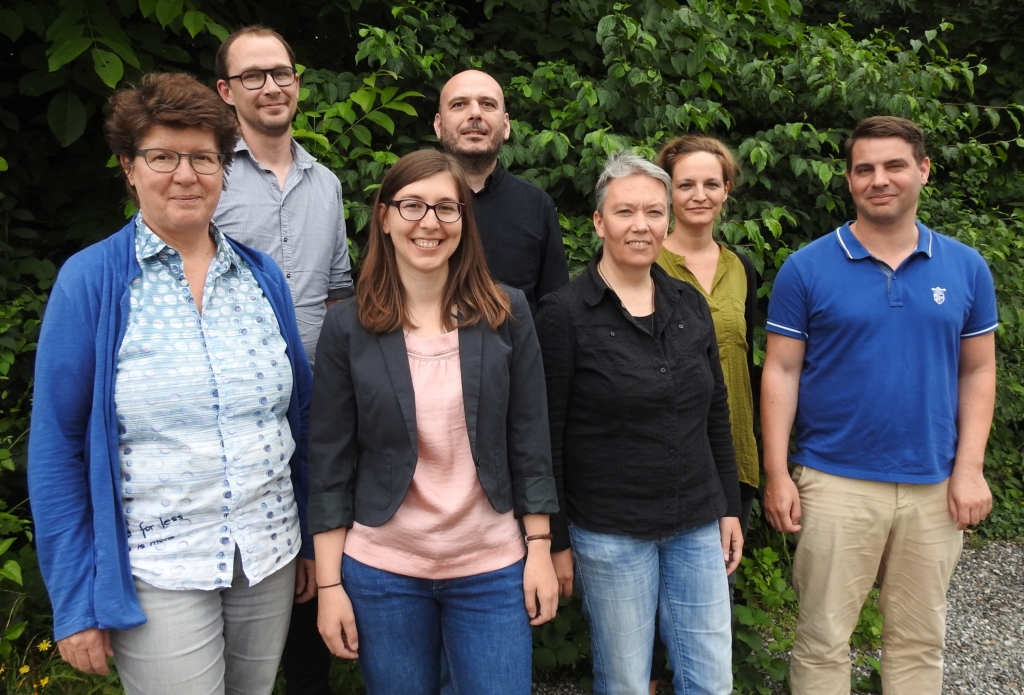 Description:
Discussions on social inequality have received a new impetus in recent years, both within and outside of scholarship. Inequality along the lines of class, gender, ethnicity and other social categories is expressed in a multitude of forms, one of which is unequal access to nutrition. The quantitative and qualitative nature of the nutrition to which individuals and groups have access on a day-to-day basis as well as varying dietary practices are closely related to their positions in society. Dietary practices, however, do not only point towards people's standing within society, but also to how they understand themselves and understand others.
The research group "Nutrition and Inequality" examines social inequality through the prism of nutrition. Sub-projects based at each of the five participating research institutes examine undernourishment and malnutrition of marginalized groups from the late medieval period into the present day from a variety of complementary perspectives. The overarching aim is the further development of innovative research approaches allowing for a combination of interdisciplinarity in social and cultural studies with a long-term perspective. Through the acquisition of new source materials relating to social and material nutritional impoverishment, through mutual work on new methods and concepts, and through the concentration of various competencies and international networks, the aim is to position the social and cultural study of nutrition research in Lower Austria as a widely visible research field in a European context and as a basis for further research projects and collaborations.
Simultaneously, this research group aims to generate impulses for dissemination activities between scholarship and the broader public through exhibitions and museum concepts, in order to enrich public discussion surrounding social inequalities through the example of nutrition, which affects each and every one of us.
Head of the research group: Ulrich Schwarz-Gräber

Completed Projects:
Christoph Lind (Institute for Jewish History in Austria, Institute for Medieval and Early Modern Material Culture): "Koscher in Wien 1848–1918. Produktion und Konsum"
Project start: January 1st, 2019
Funding body: Jubiläumsfonds der Österreichischen Nationalbank
Further information: http://www.injoest.ac.at/de/projekte/laufende-projekte/koscher-in-wien
Veronika Reidinger (Ilse Arlt Institute on Social Inclusion Research at the St. Pölten University of Applied Arts): "Entwicklung eines Bildungsangebotes für niederösterreichische Sozialmärkte ('Soogut'-Märkte)" (head of project: Johannes Pflegerl)
Project start: January 1st, 2019
Funding body: FFG (Innovationscheck)
Maximilian Martsch (Institute of Rural History): "Wissensgeschichte der Sojabohne in Österreich 1870-1950" (head of project: Ernst Langthaler)
Project start: 2017
Funding body: NÖ Forschungs- und Bildungsges.m.b.H. (NFB) and the ÖAW-Kommission für Interdisziplinäre Ökologische Studien (KIÖS).
Further information: https://www.ruralhistory.at/de/projekte/seit-2016/wissensgeschichte-der-sojabohne-in-oesterreich-1870-1950
Duration: 2016-2018
Funding Body: State of Lower Austria (Program for Strategy in Research, Technology and Innovation)
Participating first institutes: Institute of Rural History, Institute for Jewish History in Austria, Institute for Medieval and Early Modern Material Culture, Ludwig Boltzmann Institute for Research on the Consequences of War (Raabs branch), Ilse Arlt Institute on Social Inclusion Research at the St. Pölten University of Applied Arts
Sub-Projects:
The results of the first Research Group "Nutrition and Inequality" sub-projects (2016-2018) are published in a peer-reviewed ÖZG thematic volume entitled "Ernährungsgeschichte. Food History" (edited by Ulrich Schwarz-Gräber and Peter Eigner. For more information click on: https://www.studienverlag.at/buecher/5976/oesterreichische-zeitschrift-fuer-geschichtswissenschaften-2-2019/). Please find the English text version here: OeZG 2019_2 Food History

Publications:
Christoph Lind, "Das Elend selbst ist auf der Wanderung" – Zedaka und Wanderbettler in Wien bis 1914. In: INJOEST (Hrsg.), "Zedaka". Jüdische Wohlfahrt und Armenfürsorge bis 1938. St. Pölten 2020, S. 38-47.
Christoph Lind, "Feinste Chokolade, unter ritueller Aufsicht erzeugt". Koschere Neuigkeiten aus dem Wien der Kaiserzeit. In: INJOEST (Hrsg.), "Zedaka". Jüdische Wohlfahrt und Armenfürsorge bis 1938. St. Pölten 2020, S. 64-68.
Maximilian Martsch (IGLR), Form Hero to Zero – Knowledge Formation and its Discontinuities. 19th Century Soy Research in the Habsburg Empire. In: Konferenzsammelband ÖAW, Hrsg. Fran Fillafer und Johannes Feichtinger (erscheint Anfang 2021).
Sarah Pichlkastner: Healthy Food in Hospitals? The Diet of Inmates in Early Modern Welfare Institutions in Vienna and Lower Austria, in: Historia Hospitalium 31 (2019), 423-437.
Sarah Pichlkastner: Ernährung und soziale Ungleichheit in einem 'besonderen' Haus. Die Food Links des Klosterneuburger Bürgerspitals in der zweiten Hälfte des 16. Jahrhunderts, in: Institut für Realienkunde des Mittelalters und der frühen Neuzeit (Hg.): Object Links – Dinge in Beziehung (formate – Forschungen zur Materiellen Kultur 1, Wien 2019), 127–154.
Sarah Pichlkastner: Spitäler und Ernährungssicherheit (food security) in Spätmittelalter und Früher Neuzeit. Eine exemplarische Untersuchung zu kommunalen Fürsorgeinstitutionen im heutigen Niederösterreich, in: Österreichische Zeitschrift für Geschichtswissenschaften 30/2 (2019), 35-66
Sarah Pichlkastner/Ingrid Matschinegg: Zwischen gesicherter Nahrung und gar zu klain gemachten knedlen. Die Ernährungssituation in Fürsorgeeinrichtungen im (Erz-)Herzogtum Österreich unter der Enns vom 14. bis zum 17. Jahrhundert – eine Projektskizze, in: Medium Aevum Quotidianum 73 (2016), 56-87.
Veronika Reidinger, (2019). Essen und Soziale Arbeit. Ein Streifzug durch theoretische Ansätze, praktische Beispiele und ideologiekritische Überlegungen. Ernährungsgeschichte / Food History, ÖZG, 30(2), 150–165.
Ulrich Schwarz-Gräber, "Gläserne Bauern". Prinzipal-Agent-Probleme nationalsozialistischer Agrarpolitik am Beispiel der Regulierung der landwirtschaftlichen Pacht, in: zeitgeschichte 45/3 (2018), 319–342.
Peter Eigner/Ulrich Schwarz-Gräber (Hg.), Ernährungsgeschichte / Food History, Österreichische Zeitschrift für Geschichtswissenschaften (OeZG), 30/2 (2019).
Ulrich Schwarz-Gräber/Peter Eigner, editorial: aus ernährungsgeschichtlicher perspektive, OeZG 30/2 (2019), 5–12.
Ulrich Schwarz-Gräber, Hartmann, Eduard, in: Österreichisches Biographisches Lexikon – Online-Edition, Lfg. 6 (27.11.2017)