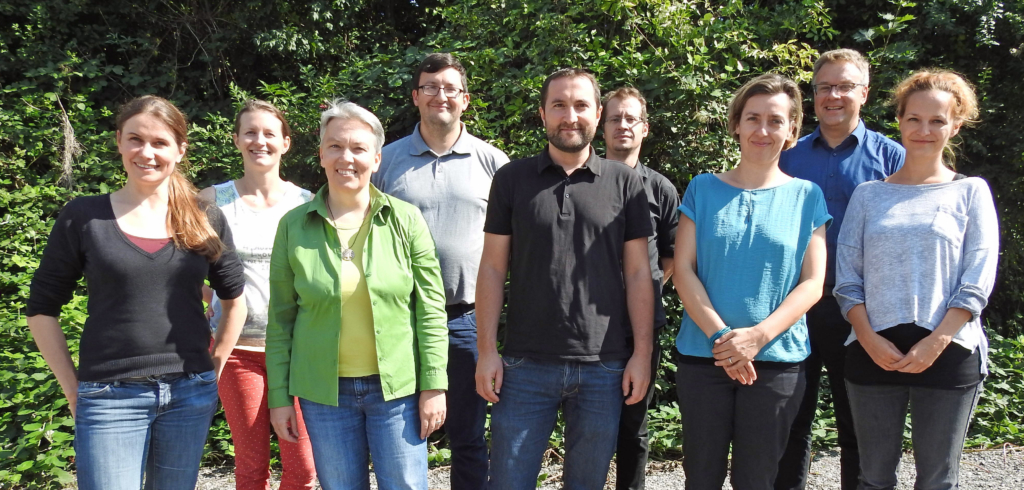 Description:
Flight, forced displacement and migration are some of the current events making many people feel unsettled and insecure. Regarded historically, however, changes of residence are actually a constant in human history. Movements – whether singular or multiple – have repeatedly taken place in all geographical spaces and demographics in reaction to economic and political emergencies, as a result of persecution, physical violence or force, or for cultural and individual reasons. Migration movements shape societies, families, and individuals: They entail pluralization and connect spaces of origin, transit, and destination in manifold ways. They transform the cohabitation of humans in diverse areas of life, activate chosen and conferred attributes, and thereby induce diverse conditions of difference and belonging. For migrants themselves, migration always means having to adapt to life in a new location and to find a place in the newly encountered social structures.
These phenomena are highly topical and the focus of public as well as private discourses. The appertaining arguments require a solid foundation in historical knowledge. The research group "Migration" champions an interdisciplinary approach to migration research, capturing the long-term effects of migration in the tension between inclusion and exclusion. It aims to overcome the prevalent thematic fragmentation within migration research (such as the separate examination of labor and refugee migration) through the bundling of individual research projects and collaborative work on concepts and subsequent research projects. Moreover, it aims to advance a stronger trans-epochal discussion on Lower Austria as a migration space from early modernity into the present. The participating institutions thereby aim to expand the basis of knowledge for a historically informed analysis of societal challenges in the present. A simultaneous and important concern of this research group is the transfer of knowledge within the broader public.
Head of the research group: Anne Unterwurzacher

Ongoing Projects:

Completed Projects:
Duration: 2016-2018
Funding Body: State of Lower Austria (Program for Strategy in Research, Technology and Innovation)
Participating first institutes: Institute of Rural History, Institute for Jewish History in Austria, Institute for Medieval and Early Modern Material Culture, Ludwig Boltzmann Institute for Research on the Consequences of War (Raabs branch), Center for Migration Research, Ilse Arlt Institute on Social Inclusion Research at the St. Pölten University of Applied Arts
Sub-Projects:
The results of the first Research Group "Migration" sub-projects (2016-2018) are published in a peer-reviewed ÖZG thematic volume entitled "Migrationswege" (edited by Jessica Richter and Anne Unterwurzacher. For more information click on: https://journals.univie.ac.at/index.php/oezg/issue/view/326). Please find the English text version here: OeZG 2020_1 Migration_Paths
Publications:
Katharina Auer-Voigtländer (2020): Migrationsprozesse und Verortungen geflüchteter Menschen in Österreich. In: OeZG – Österreichische Zeitschrift für Geschichtswissenschaften, Bd. 2020/1: Migrationswege, herausgegeben von Jessica Richter / Anne Unterwurzacher, Studien Verlag, Innsbruck-Wien, S. 186 – 207.
Katharina Auer-Voigtländer (2021): Biographie und Subjektpositionierung. Subjekte als handelnde Akteur*innen im Kontext migrationsgesellschaftlicher Perspektiven, in: Heiko Berner, Doris Böhler, Tina Füchsbauer, Manuela Hofer, Anne Kühne, Irene Messinger, Anna Riegler und Martina Tißberger (Hrsg.): Soziale Arbeit in der Postmigrationsgesellschaft. Kritische Perspektiven und Praxisbeispiele aus Österreich, Beltz Juventa, Weinheim – Basel, S. 319 – 331.
Dieter Bacher: Verschleppt in eine neue Heimat. Die Integration ehemaliger ziviler Zwangsarbeiter in Osterreich nach 1945, in: Stefan Karner (Hg.): Migration. Flucht – Vertreibung – Integration. Graz – Wien 2019, 77-89.
Dieter Bacher, Anne Unterwurzacher: Lagerunterbringung in der sowjetischen Besatzungszone – (k)ein Thema für die Forschung?" in: Sylvia Hahn, Andreas Praher (Hg.), Lager. Geschichte – Transformation – Erinnerung. Frankfurt am Main 2020 (in Vorbereitung).
Dieter Bacher: Zwischen Bleiben, Rückkehr und Weiterwandern? Fremdsprachige Displaced Persons in Niederösterreich 1945–1955, in: Österreichische Zeitschrift für Geschichtswissenschaft (ÖZG), Nr. 1/2020.
Dieter Bacher, Collecting the shreds. Former Austrian POWs in the Soviet Union as a source of information for British secret services in early Cold War Austria. In: Frank Jakob – Stefan Karner (Hg.), War and Veterans. Treatment and Reintegration of Soldiers in Post-War Societies. Paderborn 2020, S. 185–201.
Jessica Richter: Notbehelfe in Krisenzeiten. Lebensunterhalt und landwirtschaftlicher Dienst in Österreich (1918–1938), in: Zeitschrift für Agrargeschichte und Agrarsoziologie 68 (2020) 1, 79-98.
Jessica Richter: Geordnete Wanderungen, gesteuerte Arbeitssuche? Arbeitsmarktorganisation, Saisonarbeit und die 'Rücküberführung'
Arbeitsloser in die Landwirtschaft (Österreich, 1918-1938). In: OeZG 31 (2020) 1, 113-137.
Jessica Richter, Tim Rütten: "[S]ie war männersüchtig, vergnügungssüchtig, unrein, faul 'bis zum Exceß' […]." Wandel und Kontinuität im häuslichen Dienst in Niederösterreich im 19. Jahrhundert, in: Oliver Kühschelm/Elisabeth Loinig/Stefan Eminger/Willibald Rosner (Hg.): Niederösterreich im 19. Jahrhundert, Bd. 2: Soziale Formationen und Alltagsräume/Menschen und Lebenswelten (in Druckvorbereitung)
Jessica Richter: Freizeit, Freude und Fleiß. Genussmomente ländlicher Arbeiterinnen zu Beginn des 20. Jahrhunderts, in: Theresa Adamski, Doreen Blake, Veronika Duma, Veronika Helfert, Michaela Neuwirth, Tim Rütten, Waltraud Schütz (Hg.): Geschlechtergeschichten vom Genuss. Zum 60. Geburtstag von Gabriella Hauch, Wien/Berlin 2019, 324–335
Anne Unterwurzacher: Zusammenhänge von Wirtschaft und Migration am Beispiel der Anwerbung von Arbeitsmigranten in der St. Pöltner Glanzstoff-Fabrik 1964-1975, in: Stefan Karner – Barbara Stelzl-Marx (Hg.): Migration. Flucht – Vertreibung – Integration. Graz – Wien 2019, S. 147-163.