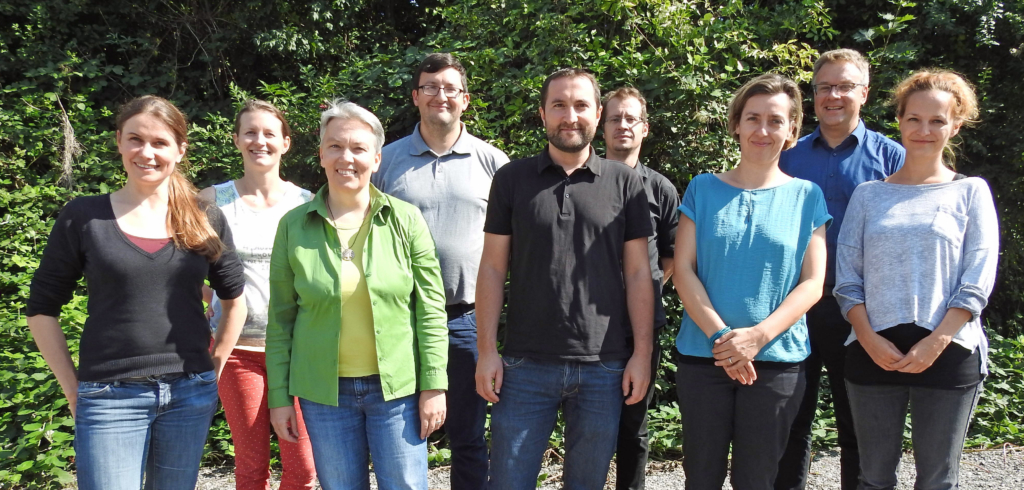 Research Project "Migration":
Duration: 2016–2018
Funding Body: State of Lower Austria (Program for Strategy in Research, Technology, and Innovation)
Participating first institutes: Institute of Rural History, Institute for Jewish History in Austria, Institute for the Study of Medieval and Early Modern Realia, Ludwig Boltzmann Institute for Research on the Consequences of War (Raabs branch), Center for Migration Research
Partner institute: Ilse Arlt Institute for Research into Social Inclusion, FH St. Pölten
Project Team: Dr. Anne Unterwurzacher (head of research project), Katharina Auer-Voigtländer, MA, Dieter Bacher, MA, Gabriele Drack-Mayer, MA, Dr. Josef Löffler, Dr. Svjatoslav Pacholkiv, Prof. Johannes Pflegerl, Veronika Reidinger, BA, MA, Dr. Jessica Richter, MSc, Dr. Julia Köstenberger, MA, Dr. Benjamin Grilj (assoc.)
Description:
Flight, forced displacement, and migration are some of the current events making many people feel unsettled and insecure. Regarded historically, however, changes of residence are actually a constant in human history. Movements – whether singular or multiple – have repeatedly taken in place in all geographical spaces and demographics in reaction to economic and political emergencies, as a result of persecution, physical violence, or force, or for cultural and individual reasons. Migration movements shape societies, families, and individuals: They entail pluralization and connect spaces of origin, transit, and destination in manifold ways. They transform the cohabitation of humans in diverse areas of life, activate chosen and conferred attributes, and thereby induce diverse conditions of difference and belonging. For migrants themselves, migration always means having to adapt to life in a new location and to find a place in the newly encountered social structures.
These phenomena are highly topical and the focus of public as well as private discourses. The appertaining arguments require a solid foundation in historical knowledge. The research project "Migration" champions an interdisciplinary approach to migration research, capturing the long-term effects of migration in the tension between inclusion and exclusion. It aims to overcome the prevalent thematic fragmentation within migration research (such as the separate examination of labor and refugee migration) through the bundling of individual research projects and collaborative work on concepts and subsequent research projects. Moreover, it aims to advance a stronger trans-epochal discussion on Lower Austria as a migration space from early modernity into the present. The participating institutions thereby aim to expand the basis of knowledge for a historically informed analysis of societal challenges in the present. A simultaneous and important concern of this research project is the transfer of knowledge within the broader public.
Sub-Projects: