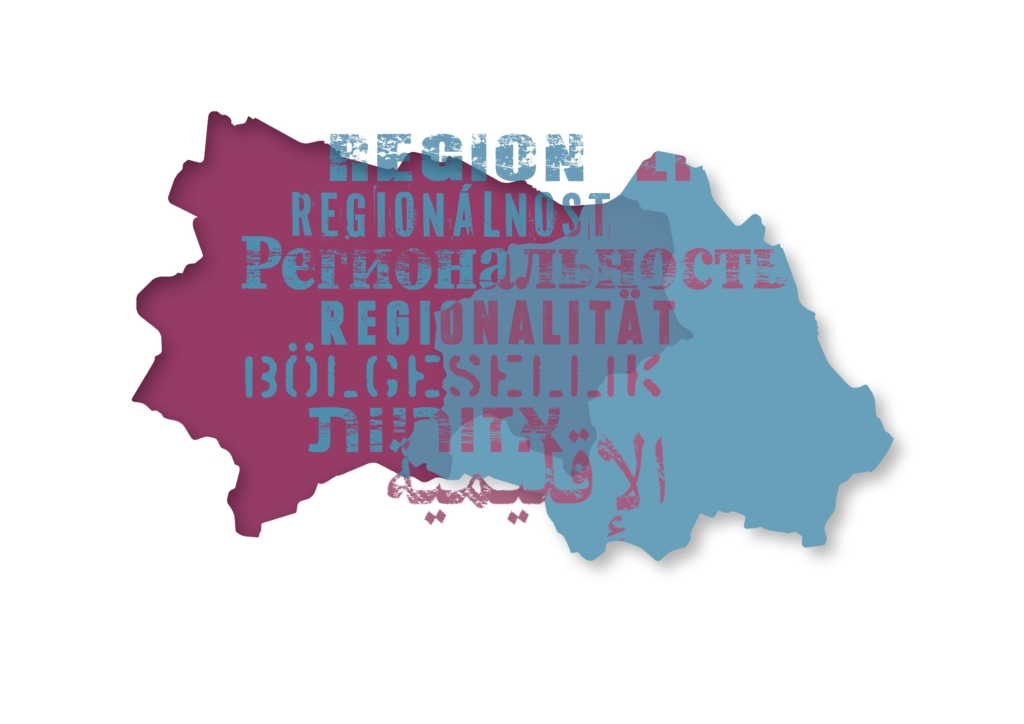 Launched in 2021, the Research Group 'Regionalities' examines the practices und processes at play that impact the formation of regions.
The concept of "region" plays a significant role in current political discourses, ranging from institutional concepts such as "A Europe of Regions" to the promotion of local products. Depending on the context of meaning, the concept of regions is used to distinguish it from nation-states and their fixed borders or is exploited for patriotic purposes. Within the framework of the project, we focus on its – historically grown – ambiguity and questions of the dynamics of currently existing and previous regions.
Departing from a concept of region that understands it as both a space of shared identities and political and economic interests, we will explore the phenomenon of 'regionality' through a historical perspective. The term "region" serves as an analytical tool for the study of phenomena that make it possible to understand the interactive processes of people related to a specific space. This space is constituted, for example, through the perception of borders or of local characteristics, structures of authority, economic relations, transport networks, familial structures, geographical conditions or social, political or religious entanglements.
Communication in its manifold forms, mediated by a variety of media, is an essential element of this structural formation of social space. Media are not only understood as means of communication. They are of great importance as tools for exploring realities, especially when it comes to studying processes that influence the formation of regions. The example of the media is particularly striking as it shows how transregional communication techniques and media formats are used to constitute or transform "regions".
According to the policy of first, the Group is designed as a cross-sectional topic of the research network and, at the same time, as a project-oriented networking platform for comparative regional history in cooperation with other institutions domestic and abroad.
Head of research group: Thomas Kühtreiber
Ongoing Projects:
Project: "Mobile Frauen/Theater/Leben. Theaterunternehmerinnen in der Habsburgermonarchie, 1850–1914" (Magret Berger/IGLR) as a subproject of "Die regionale Bestimmung der Mitte" (Oliver Kühschelm/IGLR)
Project duration: 3 years from November 01, 2022
Project "Gut Wehr, Kamerad Samuel!" Jüdische Feuerwehrleute in NÖ
Durchführender: Benjamin Grilj
Project start: January 2024
Publications:
Kühtreiber, Thomas/Schindler, Jacqueline: Wallfahrt und Regionalität in Mitteleuropa – einleitende Gedanken zu einem Rahmenkonzept, in: MEMO Sonderband 1 (2022): Kühtreiber, Thomas (Hg.): Wallfahrt und Regionalität in Mitteleuropa in der Frühen Neuzeit (17.–18. Jahrhundert), S. 1–18, Pdf-Format, doi: 10.25536/2022sb01_01.
Kühtreiber, Thomas (Hg.): Wallfahrt und Regionalität in Mitteleuropa in der Frühen Neuzeit (17.–18.
Jahrhundert). MEMO Sonderband 1 (2022), Pdf-Format, doi: 10.25536/2022sb01.